The 10th Symposium on Humanistic Buddhism, "Humanistic Buddhism and the Future"
2023/12/15 ~ 2023/12/17
Fo Guang Shan 佛光山寺
主辦單位:Fo Guang Shan Institute of Humanistic Buddhism & Institute of History of Buddhist Thought and Study of Humanistic Buddhism, Shanghai University & Centre for the Study of Humanistic Buddhism, Chinese University of Hong Kong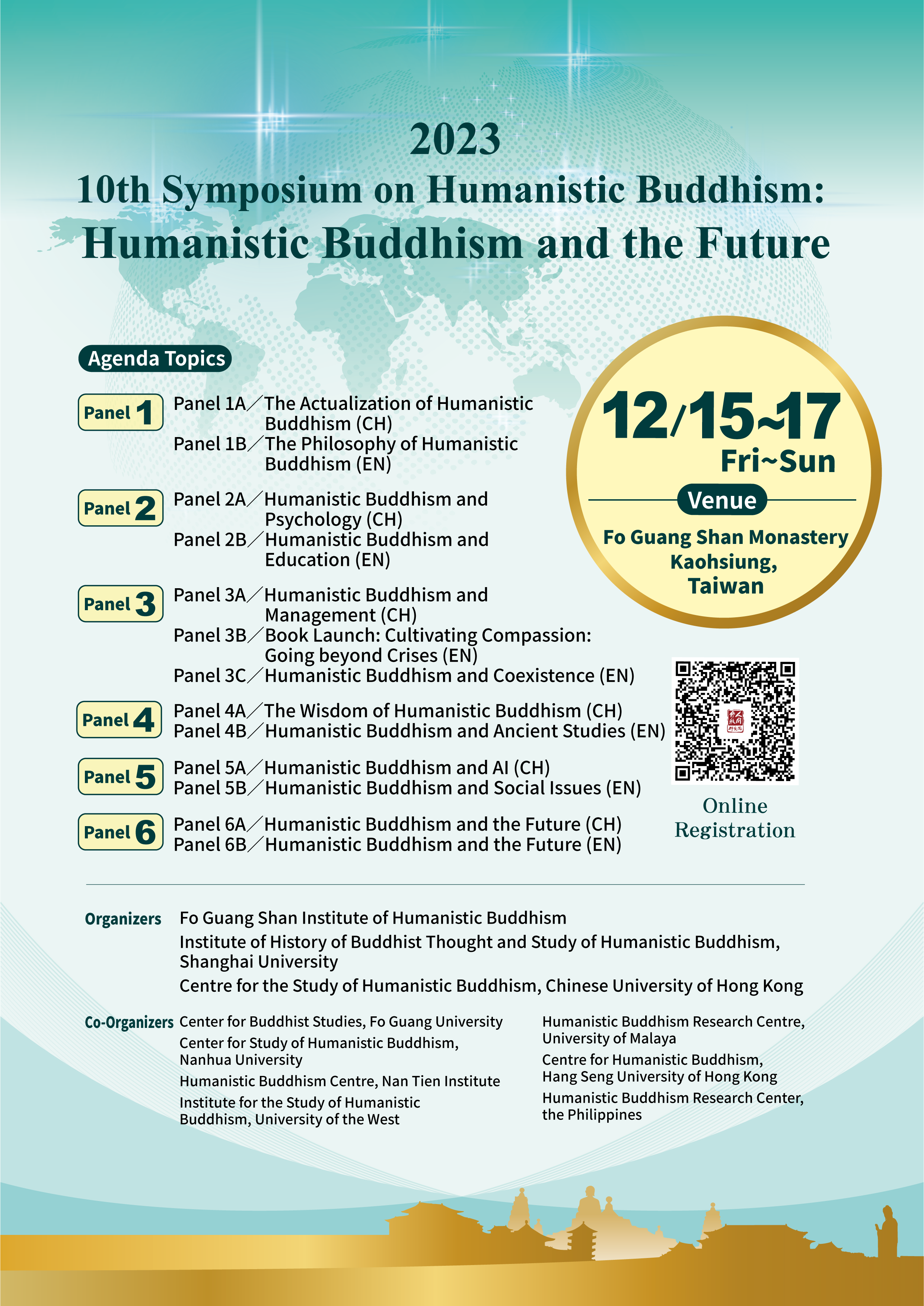 The 10th Symposium on Humanistic Buddhism, "Humanistic Buddhism and the Future", will be held at Fo Guang Shan Monastery in Kaohsiung, Taiwan from December 15 to 17. The public is cordially invited to register as observers to delve deeper into Humanistic Buddhist thought and engage in academic and cultural exchange.
The symposium, jointly organized by the Fo Guang Shan Institute of Humanistic Buddhism, Centre for the Study of Humanistic Buddhism at the Chinese University of Hong Kong, and the Institute of History of Buddhist Thought and Study of Humanistic Buddhism at Shanghai University, brings together scholars of religious studies, sociology, technology, history, Buddhist studies, philosophy, literature, and linguistics to present on and discuss Humanistic Buddhism from a rich variety of perspectives.
Registration for observers is now open.
Registration form: https://forms.gle/eLU28TrAAimFubBp7
For more information: https://hbsymposium.fgsihb.org/

高雄市大樹區興田里興田路 153 號
886-7-6561921 #2501-2506